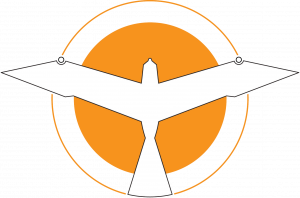 Jordan Elevons works between hardware and software to produce innovative industry-specific 3D solutions. He is a big-picture thinker with small-picture attention to detail, enabling him to not only plan strategic campaigns for clients but also execute on every element of that plan along the way. Whether it's a metaverse project or a mass-manufactured consumer good, he is a leading expert in the design and execution of 3D design.
Jordan has a multicultural and multiracial heritage, a product of his being born on St. Croix in the USVI. He currently lives in Massachusetts, USA.
Key Skills
3D Rendering
CAD Modeling
Game Modeling
Design for Manufacture/Additive Manufacturing
Metaverse Design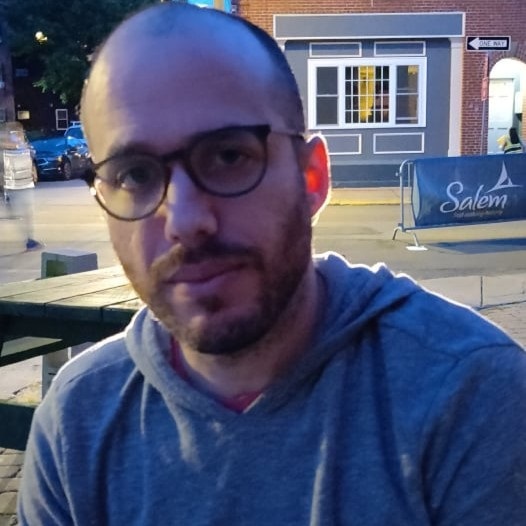 Principal
Elevons, LLC | May 2020 – Present
As a contractor I help companies improve their processes and develop new technologies that directly impact their bottom line.
As Production Manager I manage the art team of Active Replica in producing all of it's metaverse content. I was brought onboard to pull together a massive experience for Mozilla based on Parable of the Sower. In less than three months we had a complex multi-room experience tying together art, audio and development to create an immersive take on the story of the book. I am directly responsible for producing the content that the company sells to it's clients.
As a 3D Designer I build unique and enticing spaces for the Crypto/NFT startup Space. Tasked with everything from design to execution I have produced 22+ spaces for the group, ranging from casinos to outdoor ampitheatres. In addition I have used my experience in procedural modeling to research NFT creation and procedurally generated 3D worlds. I am relied upon to create highly performant, highly original content that forms the core mission statement of Space.
For my other clients my services range from uptraining their internal staff to help them save costs on external contractors to building go-to-market plans for their metaverse products
Senior 3D Artist
Wayfair | July 2017 – January 2021
Wayfair is a leading online furniture retailer that competes in the home goods sector with companies like Amazon and Pottery Barn.
My main role in this position was to manage a team of artists ranging from 5-8 members and remove roadblocks preventing them from delivering images for the organization. These Wayfair-branded 3D renders boosted overall product purchases by 10-25% once they were added to SKUs on-site.
As an independent contributor I was instrumental in testing the conversion and workflow processes for Wayfair's next big leap which was real-time 3D in the browser. It was here that I assisted directly in the development of the GLTF web3D standard, which not only impacted Wayfair's ability to deliver on this goal but also companies far beyond Wayfair that were likewise implementing Web3D.
I also created reports and documentation on different methods for converting our models from VRay to GLTF, a process that would save the company $1 million+ in not having to remake our vast library of 3D assets
CAD Educator
HATCH Makerspace| January 2015 – May 2019
They say you do not understand something until you can teach it. I have had the good fortune to share my knowledge time and again when teaching the public how to use 3D printers and 3D CAD software like Onshape at HATCH.
HATCH is unique in that it is a publicly-run, completely free Makerspace open to the citizens of Watertown and the surrounding area.
I developed my own curriculum that took students ages 12-65 from no experience (sometimes no computer experience) to designing and creating their own 3D printable models. I was also fortunate enough to have the opportunity to maintain a wide variety of 3D printers while working in this environment and being the go-to resource for equipment purchasing in the field of 3D design.
Various Roles
June 2010 – July 2017
Various roles achieving product design, engineering and education objectives. More information available on request or see my LinkedIn Profile for more info.
Skills, Interests & Other Projects
I have a strong drive to succeed and better our society. Because of that I have worked on several projects that are just as important as many of the ones that I have worked on as an employee of other firms.
When COVID-19 first struck in 2019, I used my free time and manufacturing knowledge/project management skills to build a national PPE supply chain servicing organizations in Massachusssets, New York, California and Wisconsin.
I was able to alleviate the needs of these locations by supplying over 1,000 face shields for hospitals and hospice institutions. During this time I designed medical-quality 3D printed respirators and worked with both Mass General Hospital and industrial suppliers for widespread use. This inspired me to create a customizable mass-3d-printed mask, which can be viewed under the "Medical 3D" category on my website.
I have designed and developed a programmatically-designed prosthetic lower limb system for amputees. The parametric tool I built to design the covers can be viewed under the Medical 3D category of my website.
The limb itself can be produced on low cost printers by unskilled labor and is being tested as a method for producing animal limbs in the Caribbean country of Dominica. The results
Bachelor of Fine Arts in Industrial Design
Rochester Institute of Technology at Rochester, NY 2007 – 2012